Sihanoukville has become a dangerous playground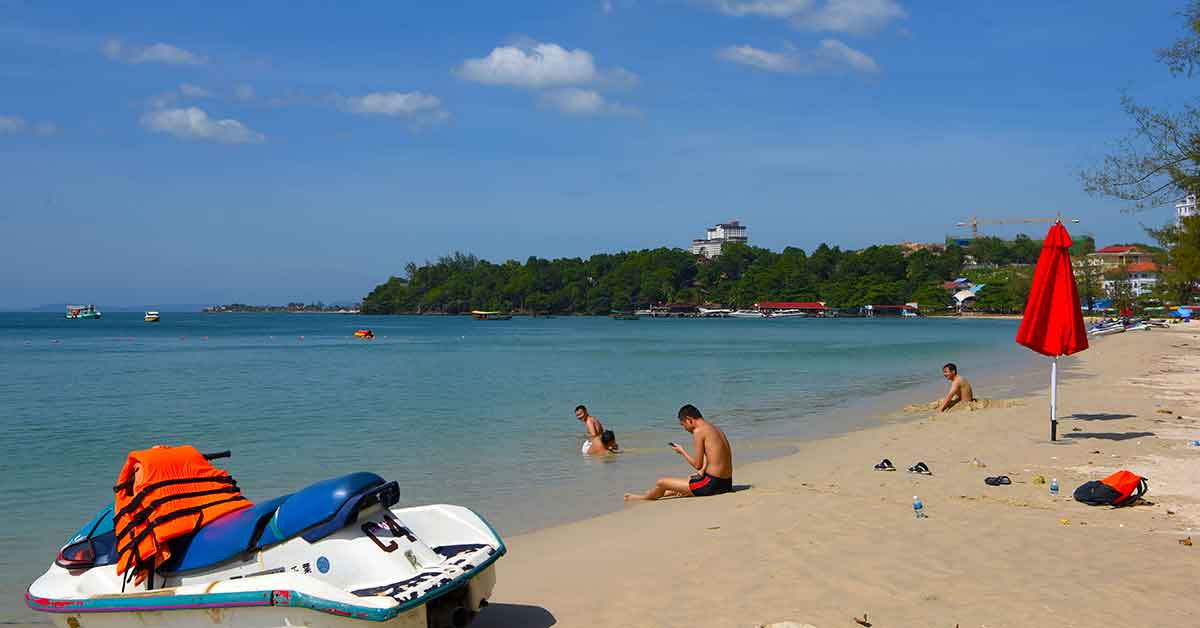 Another news report has surfaced highlighting the dangerous town that Sihanoukville – once a sleepy, coastal tourist destination in Cambodia – has become.
On Sunday, it was reported that a boy had picked up a pistol and six bullets when out playing with friends on a plot of land in Village 2, Sangkat 1, Sihanoukville off Otres Road. Authorities have also confirmed that the gun was real. The weapon has since been handed over to the Chief of Police in Sangkat 1, Sihanoukville.
Once upon a time, Sihanoukville was not known for much more than its quiet, cosy beaches. An atmosphere that mostly attracted families, individual travellers, and backpackers. The town, however, was changed almost overnight when Chinese investment flooded in, driven by the Belt and Road Initiative (BRI).
By 2018, the once-tranquil city was transformed. Sihanoukville today is an enclave of Chinese investments and is peppered with Chinese-run, -operated and -patroned hotels, apartment towers, restaurants and gambling dens. The area is also dotted with Chinatowns, festooned with neon signs in Mandarin replacing Khmer and English language signs.
The development has been hailed by some quarters as being good for not only the town, but Cambodia in general. But development isn't the only thing Chinese investments have brought to the town. Crime has risen too.
The crime rate has reached an extent where authorities are now thinking of counter measures, one of which is the installation of several cameras in key locations throughout the town. 
It was reported in December that the Cambodian government plans to install hundreds of security cameras along major roads in Sihanoukville this year. The cameras, which the government will be paying for, is meant to monitor traffic as well as increase security in the town.
Major General Chuon Narin, chief of Preah Sihanouk provincial police, was quoted as saying that a total of 600 cameras will be placed in 500 central locations in Sihanoukville, including along 34 newly-constructed roads.
"600 cameras will indeed be installed in 500 important places to monitor activities related to security. A command centre will be in the Preah Sihanouk police headquarters," local media quoted him as saying.
A rise in "imported" crime in Sihanoukville has even prompted authorities to create specialised groups aimed at curbing crimes being committed by foreigners. In August 2019, the National Police formed an 11-member working group, drawn from senior officials from various departments to evaluate the security situation in the province. It reported that an increase in investments from China had led to mainland Chinese setting up criminal networks.